Bring your Saturn to one of our 6 locations and see why we're #1 for Saturn service and repairs.
Why choose Aspen Auto Clinic for Saturn repair in Colorado Springs, Monument & Centennial?
Worry free Saturn service
There's no better place to have your Saturn service or repairs done than Aspen Auto Clinic. We have established relationships with direct importers who provide us with original parts at competitive prices. We invest in dealership level diagnostic equipment, information systems and the latest technology to best take care of anything your Saturn may need.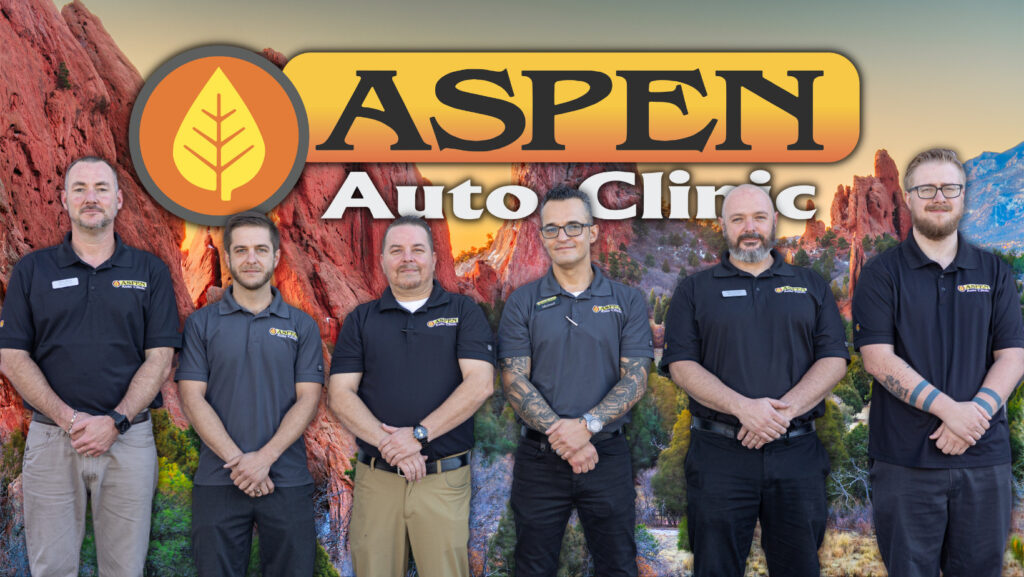 Your Saturn Dealership Alternative
Aspen Auto Clinic offers better service and prices than your typical Saturn dealership. We only hire the best of ASE Certified Technicians. We have preferred relationships with import vendors to assure that we're putting only the best parts in your Saturn.
Limited Lifetime Warranty On Saturn Repairs
We offer Industry Leading warranties  on parts and repairs for your Saturn to assure that any issues never become your problem. Click below to see whats covered by our Lifetime Warranty.
EXPERT INFINITI REPAIR SERVICE IN COLORADO SPRINGS, MONUMENT & CENTENNIAL
Aspen Auto Clinic only hires the best ASE certified technicians to work on your Saturn. Aspen Auto Clinic is Colorado Springs most trusted name in automotive service and repair of all brands of domestic vehicles. Our technicians are nothing short of "Field engineers" that not only know how to properly repair your vehicle, they know what needs to be done to keep them on the road safely!
BETTER THAN SATURN DEALERSHIP SERVICE
Aspen Auto Clinic has been the logical choice for your Saturn service. We have better than dealership service and prices. You will not find a better place to service your Saturn. Aspen Auto Clinic has Factory trained ASE certified technicians to service and repair your Asian Vehicle correctly the first time, every time. Aspen Auto Clinic is set apart from many other shops in town do to our relationship with direct importers that provide us with Original Equipment parts at competitive prices. We also invest in dealership level diagnostic equipment and information systems. Aspen Auto Clinic has seasoned Import experts that really know your vehicle and are willing to show you exactly what is going on with your vehicle. We are the experts for auto repair in Colorado Springs, Monument & Centennial.
We have built our reputation as Colorado's most trusted name Saturn service and repair by being transparent, and being willing to take the time to educate our clients. Trust all of your Saturn repair needs to Aspen Auto Clinic. Give us a call today at 7194153121.
THE LONGEST WARRANTIES IN THE BUSINESS
Aspen Auto Clinic stands behind our Saturn parts service and  repairs with a Lifetime Warranty on most parts AND labor that is unmatched. Aspen Auto Clinic is the logical choice for servicing your Asian vehicle, call us today!
SATURN VEHICLE FACTS
The newest "from scratch" American car company, Saturn was started in 1985 as a subsidiary of General Motors as its answer to the successful Japanese small car imports of that decade. The company operated outside GM for several years, assembling cars in a purpose built assembly plant in Spring Hill, Tennessee and selling them through a separate network of retailers. In September 2009, Penske Automotive withdrew a bid to buy Saturn, and General Motors stopped production of Saturns as of October 1, 2009. The brand is expected to shut down completely by October 2010. The economic recession of 1990 caused a setback, and it unfortunately coincided with a cannibalistic buying niche, with 41% of Saturn purchases already owning GM cars. Saturn did receive rave reviews for its no-haggle prices, and entered the Canadian market in 1993. The Saturn GM EV1, an electric vehicle, went on the market in 1996 and eventually became the subject of the 2006 documentary Who Killed the Electric Car?