Bring your Pontiac to one of our 6 locations and see why we're #1 for Pontiac service and repairs.
Why choose Aspen Auto Clinic for Pontiac repair in Colorado Springs, Monument & Centennial?
Worry free Pontiac service
There's no better place to have your Pontiac service or repairs done than Aspen Auto Clinic. We have established relationships with direct importers who provide us with original parts at competitive prices. We invest in dealership level diagnostic equipment, information systems and the latest technology to best take care of anything your Pontiac may need.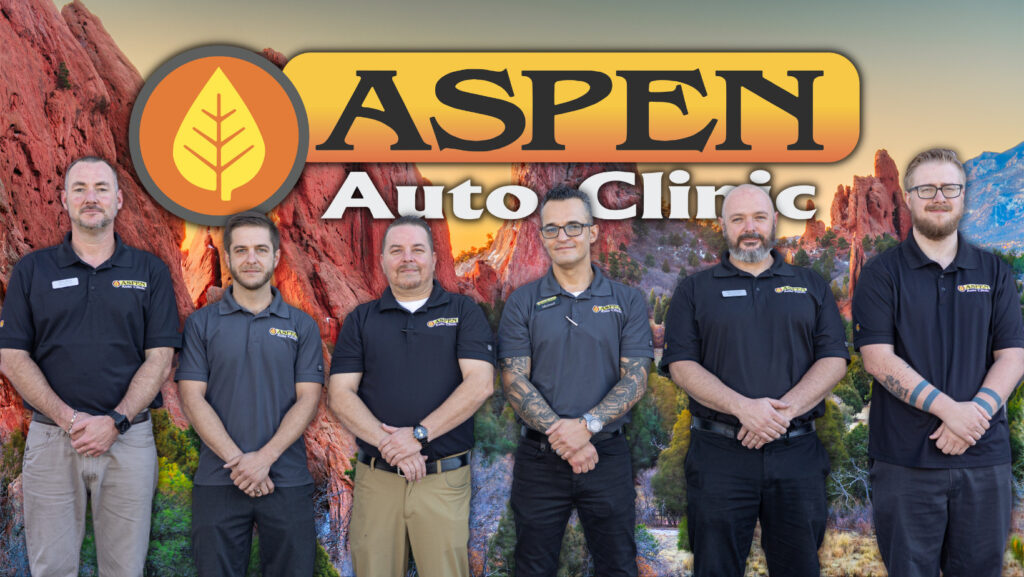 Your Pontiac Dealership Alternative
Aspen Auto Clinic offers better service and prices than your typical Pontiac dealership. We only hire the best of ASE Certified Technicians. We have preferred relationships with import vendors to assure that we're putting only the best parts in your Pontiac.
Limited Lifetime Warranty On Pontiac Repairs
We offer Industry Leading warranties  on parts and repairs for your Pontiac to assure that any issues never become your problem. Click below to see whats covered by our Lifetime Warranty.
EXPERT PONTIAC REPAIR SERVICE IN COLORADO SPRINGS, MONUMENT & CENTENNIAL
Aspen Auto Clinic has the experts to handle all areas of Pontiac repair and maintenance!
Our experts are ASE Certified Technicians and also factory trained and skilled to perform the best Pontiac auto repair.  We are prepared with the latest technology, training and equipment to meet any needs your vehicle may have.
At Aspen Auto Clinic we recognize and appreciate that your vehicle is one of the most expensive investments most consumers make second to their home. With this in mind, we go the extra mile when it comes to Pontiac servicing and repair. We take special pride in all that we do when we service your vehicle and make sure we pay attention to details like floor mats and seat covers while we work on your vehicle. We provide free shuttle service or if you prefer to wait, we even pay attention to details in our lounge facilities, offering you a very comfortable, cozy atmosphere to work in or wait in! Don't wait! Give us a call today for your Pontiac auto repair.
BETTER THAN PONTIAC DEALERSHIP SERVICE
Aspen Auto Clinic has been the logical choice for your Pontiac service. We have better than dealership service and prices. You will not find a better place to service your Pontiac. Aspen Auto Clinic has Factory trained ASE certified technicians to service and repair your Asian Vehicle correctly the first time, every time. Aspen Auto Clinic is set apart from many other shops in town do to our relationship with direct importers that provide us with Original Equipment parts at competitive prices. We also invest in dealership level diagnostic equipment and information systems. Aspen Auto Clinic has seasoned Import experts that really know your vehicle and are willing to show you exactly what is going on with your vehicle. We are the experts for auto repair in Colorado Springs, Monument & Centennial.
We have built our reputation as Colorado's most trusted name Pontiac service and repair by being transparent, and being willing to take the time to educate our clients. Trust all of your Pontiac repair needs to Aspen Auto Clinic. Give us a call today at 7194153121.
THE LONGEST WARRANTIES IN THE BUSINESS
Aspen Auto Clinic stands behind our Pontiac parts service and  repairs with a Lifetime Warranty on most parts AND labor that is unmatched. Aspen Auto Clinic is the logical choice for servicing your Asian vehicle, call us today!
PONTIAC VEHICLE FACTS
GM's Pontiac division got its name from an American Indian chief who revolted against the British after the French and Indian War. General Motors purchased the brand, which had merged with the Oakland Motor Car Company, in 1909. Pontiac's sales of affordable six-cylinder models took off to the point where the Oakland nameplate was phased out in 1932. The brand has long been marketed as sporty muscle cars like the Firebird. Famous Pontiac styling elements included the split front grille, the arrowhead shaped nose, and multi-striped taillights. By early 2009, Pontiac's ongoing financial problems caused GM's decision to phase it out by year's end of 2010. GM would then throw its support behind its four core brands in North America: GMC, Buick, Chevrolet, and Cadillac. The last Pontiac to roll off the American assembly line was made November 25, 2009. It was a G6, a fittingly beefy, yet nimble V-6 performance mid-sized sedan with the iconic Pontiac split front grille.