Bring your BMW to one of our 6 locations and see why we're #1 for BMW service and repairs.
Why choose Aspen Auto Clinic for BMWrepair in Colorado Springs, Monument & Centennial?
Worry free BMW service and repairs
There's no better place to have your BMW service or repairs done than Aspen Auto Clinic. We have established relationships with direct importers who provide us with original parts at competitive prices. We invest in dealership level diagnostic equipment, information systems and the latest technology to best take care of anything your BMW may need.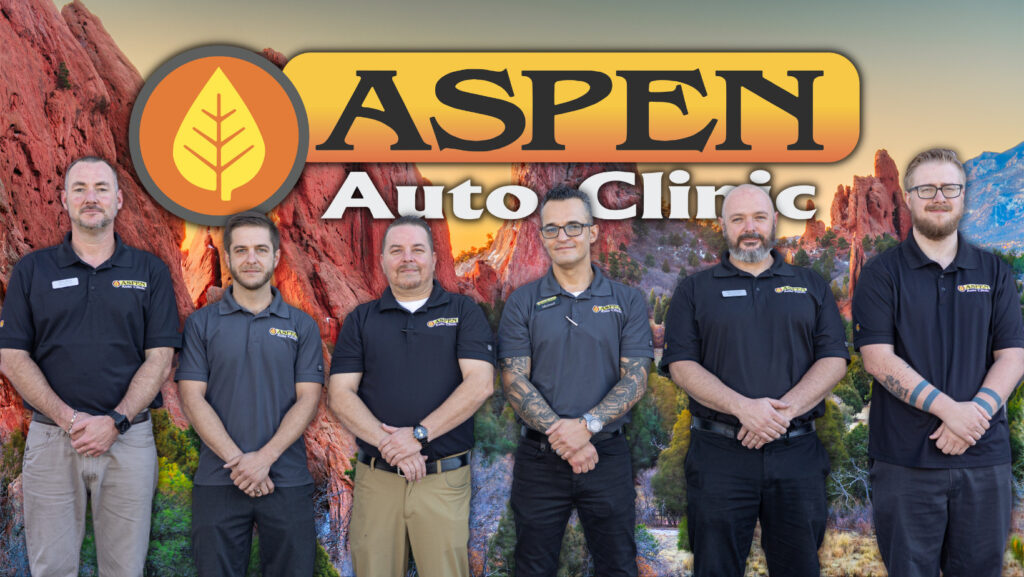 Your BMW Dealership Alternative
Aspen Auto Clinic offers better service and prices than your typical BMW dealership. We only hire the best of ASE Certified Technicians. We have preferred relationships with import vendors to assure that we're putting only the best parts in your BMW.
Limited Lifetime Warranty On BMW Repairs
We offer Industry Leading warranties  on parts and repairs for your BMW to assure that any issues never become your problem. Click below to see whats covered by our Lifetime Warranty.
EXPERT BMW REPAIR SERVICE IN COLORADO SPRINGS, MONUMENT & CENTENNIAL
When it comes to having your BMW serviced, there is only one clear choice… and it's not the dealer. How can we make such a bold statement you ask? Aspen Auto Clinic only hires the best of the best when it comes to BMW technicians. They have the factory diagnostic tools and equipment to fix your BMW right the first time. Whether you drive a classic 325i or an X-5, or enjoy the luxury of driving a prestigious 7 series; you can always rest assured that Aspen Auto Clinic will give your prized vehicle the best service in Colorado. No matter what type of BMW you drive, you have the privilege of owning the "Ultimate Driving Machine" and Aspen Auto Clinic is here to take care of all your BMW service and repairs.
BETTER THAN BMW DEALERSHIP SERVICE
Aspen Auto Clinic has factory access to BMW parts to make sure that we are only using OE level parts to service your BMW. We use upgraded parts to prevent you from having the same issue again, like using a water pump with a metal impeller instead of the plastic one your vehicle came with out of the factory. Because of the high level of technicians that we have and the quality of the parts we use, we back up all of our BMW repairs with a limited Lifetime Warranty; literally better than any shop or BMW Dealer!
BMW recently put out a commercial trying to show why taking your BMW back to the dealer is the best choice, but this just isn't true. Aspen Auto Clinic has the exact same access to BMW and Mini Cooper for reprogramming, diagnostics, and repair information as the dealer. Aspen Auto Clinic has not only invested thousands of dollars in our technicians, but also thousands of dollars into the latest, most state-of-the-art Autologic diagnostic software ("ICOM", "ISTA"), programming equipment ("ISTA/P") and service equipment as well as in specialty tools to ensure that every repair or service performed in our BMW shop is done so with the highest level of care and precision. Aspen Auto Clinic's shops are clean and comfortable; as nice as a dealership without the high dealership prices. We even provide you with alternate transportation while we service your BMW (as we know that your life is extremely busy). We are the experts for European car repair in Colorado Springs, Monument & Centennial.
What Aspen Auto Clinic offers over the dealer and other BMW repair centers is that we welcome you to get to know your technician. Our BMW technicians want to get to know you and your vehicle. They are available to answer questions and show you what specifically is going on with your vehicle. You will not find this level of transparency at any other BMW shop in the industry. When you choose Aspen Auto Clinic to be your mechanic, you are not a customer, you are family. And we take care of our family! Give us a call today at 7194153121.
THE LONGEST WARRANTIES IN THE BUSINESS
Aspen Auto Clinic stands behind our BMW parts service and repairs with a Lifetime Warranty on most parts AND labor that is unmatched. Aspen Auto Clinic is the logical choice for servicing your European vehicle, call us today!
Aspen Auto Clinic uses only the highest quality parts for your BMW. Most of the parts that we use are direct from the BMW factory. There are even times that we are able to acquire parts that have been upgraded so that the new part will not fail like the one that we are replacing. Aspen Auto Clinic is so confident in our ASE Certified Master technicians who work in our BMW shop that all of our repairs are backed by our warranty. This is way better than any BMW dealer offers.
BMW's are some of the most technologically advanced vehicles on the road and provide some of the most satisfying driving experiences of any vehicle on the road today. Get the BMW repair your vehicle deserves. Don't worry, our team of ASE master BMW technician love BMW's as much as you do! Your BMW is in great hands with Aspen Auto Clinic.
BMW, or Bayerische Motoren Werke, is a German company primarily known for making luxury and high performance cars and motorcycles. BMW began making motorcycles and automobiles and the 1920s, after they were forced to stop airplane manufacturing because of the Versailles treaty. In the USA, BMW is known as a top line luxury and performance car manufacturer.