Cadillac Service & Repair
Bring your Cadillac to one of our 6 locations and see why we're #1 for Cadillac service and repairs.
Why choose Aspen Auto Clinic for Cadillac repair in Colorado Springs, Monument & Centennial?
Worry free Cadillac service
There's no better place to have your Cadillac service or repairs done than Aspen Auto Clinic. We have established relationships with direct importers who provide us with original parts at competitive prices. We invest in dealership level diagnostic equipment, information systems and the latest technology to best take care of anything your Cadillac may need.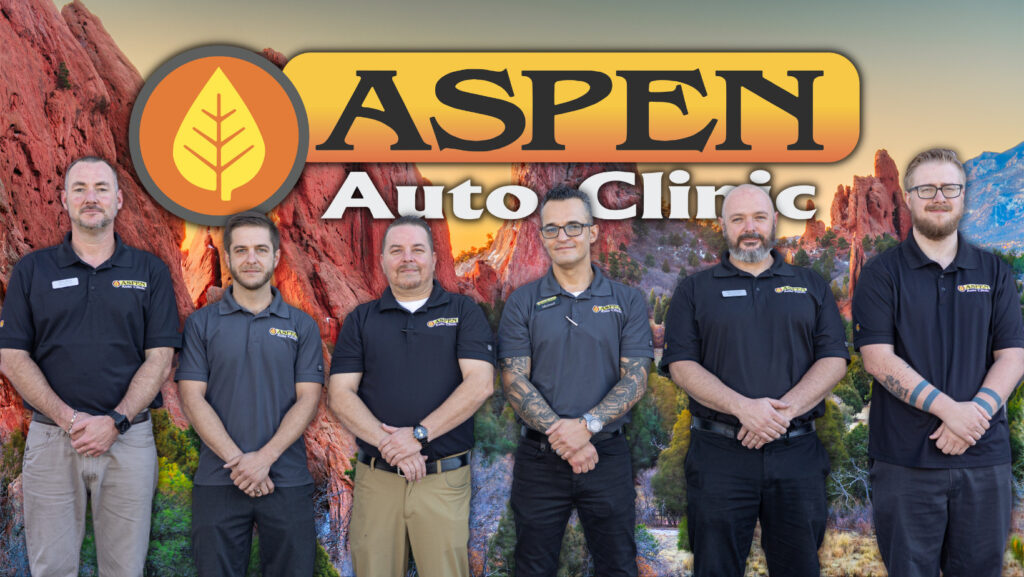 Your Cadillac Dealership Alternative
Aspen Auto Clinic offers better service and prices than your typical Cadillac dealership. We only hire the best of ASE Certified Technicians. We have preferred relationships with import vendors to assure that we're putting only the best parts in your Cadillac.
Limited Lifetime Warranty On Cadillac Repairs
We offer Industry Leading warranties  on parts and repairs for your Cadillac to assure that any issues never become your problem. Click below to see whats covered by our Lifetime Warranty.
EXPERT CADILLAC REPAIR SERVICE IN COLORADO SPRINGS, MONUMENT & CENTENNIAL
Aspen Auto Clinic invests in the tools, information systems and training to fix your vehicle right the first time. Cadillac's are repaired and maintained at better than dealer quality every day at Aspen Auto Clinic.Aspen Auto Clinic only hires the best ASE certified technicians to work on your Cadillac. Aspen Auto Clinic is Colorado Springs most trusted name in automotive service and repair of all brands of domestic vehicles. Our technicians are nothing short of "Field engineers" that not only know how to properly repair your vehicle, they know what needs to be done to keep them on the road safely! If you want honesty, quality, integrity, world class customer service, and an unmatched limited Lifetime Warranty warranty, then call us today.
BETTER THAN DEALERSHIP SERVICE
Aspen Auto Clinic has been the logical choice for your Cadillac service. We have better than dealership service and prices. You will not find a better place to service your Cadillac. Aspen Auto Clinic has Factory trained ASE certified technicians to service and repair your vehicle correctly the first time, every time. Aspen Auto Clinic is set apart from many other shops in town do to our relationship with direct importers that provide us with Original Equipment parts at competitive prices. We also invest in dealership level diagnostic equipment and information systems. Aspen Auto Clinic has seasoned Import experts that really know your vehicle and are willing to show you exactly what is going on with your vehicle. We are the experts for auto repair in Colorado Springs, Monument & Centennial.
We have built our reputation as Colorado's most trusted name Cadillac service and repair by being transparent, and being willing to take the time to educate our clients. Trust all of your Cadillac repair needs to Aspen Auto Clinic. Give us a call today at 7194153121.
THE LONGEST WARRANTIES IN THE BUSINESS
Aspen Auto Clinic stands behind our Cadillac parts service and  repairs with a Lifetime Warranty on most parts AND labor that is unmatched. Aspen Auto Clinic is the logical choice for servicing your vehicle, call us today!
CADILLAC VEHICLE  FACTS
Cadillac was founded in 1902 and was bought in 1909 by General Motors, where it became America's top luxury car for the next 30 years. Cadillac was first with many automobile accessories, including the steel roof, the "clashless" manual transmission, and full electric systems. Although they experienced record sales levels in 1973, and then again toward the end of the 70s, the decade was not kind to Cadillac. Although the front-wheel drive Eldorado that debuted in 1967 was a great design, the decade that soon followed left Cadillac with a reputation for excesses, not only in physical size, but also in engine size. But in the 80s, Cadillac began making its cars smaller, with the one exception of the Brougham/Fleetwood, which was made until 1996. Today, Cadillac is known for its sedans, and perhaps most famously for the luxury Escalade SUV.